Foundation Repair In Gerton, NC
For Gerton, North Carolina homeowners, our team can provide you with professional foundation repair services. We make use of top of the line foundation repair products and systems to address foundation problems. Our foundation repair systems are installed properly to fully address any foundation issue your home may have.
Warning Signs of Foundation Failure
Cracked foundation
Hairline fractures or cracks
Sagging Floors
Warped Ceilings
Bowing or buckling walls
Ruptures or gaps
Sloping, sagging or buckling of foundation floors or walls
Pooling water around the foundation
Crumbling concrete
Cracks formed around windows and doors
We Provide Repairs For The Following Foundation Problems:
Foundation Settlement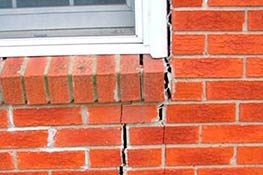 Whenever there are voids beneath the home, the foundation will eventually sink into them. When this happens, you may notice that there are interior and exterior cracks forming in your home. To fix this, we install foundation piers to help raise the foundation back up to level. We install both helical and push piers.
Bowed Walls
Bowed foundation walls are caused by excessive hydrostatic pressure in the soil surrounding the home. Whenever it rains or when excess moisture compiles in the yard, the soil quickly absorbs all the moisture and swells up. When this occurs, the force of the expanding soil puts great pressure on your foundation walls and eventually causes them to bow into the home. To fix this problem, we install durable wall anchors to prevent the walls from bowing.
Wall and Floor Cracks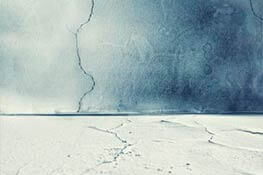 Foundation cracks could also be a warning sign of an underlying foundation problem. A detailed inspection will track down the cause of the issue, and we will be able to address any cracks to prevent further water seepage.
Foundation Repair F.A.Q
We compiled a list of commonly asked questions about foundation repair and answered them for you.
Schedule An Appointment
If you need foundation repair in Gerton, NC contact Asheville Foundations & Basements, LLC. and we'll come out to assess your foundation needs.
Our Foundation Repair Service Area