Commercial Foundation Repair
We help clients with all types of structural repairs as well as waterproofing repairs. We work close with engineers, architects and contractors to complete the necessary repairs in a timely, professional manner.
We are a local company so we can be extra responsive to our clients' needs. We know that issues can arise during construction and revisions are often made due to design changes, unexpected soil conditions, unearthed foundations or for other reasons. We are totally committed to doing the job right and being prepared for just about anything.
We use helical piers, push piers and wall anchors to stabilize your existing structures.
New Construction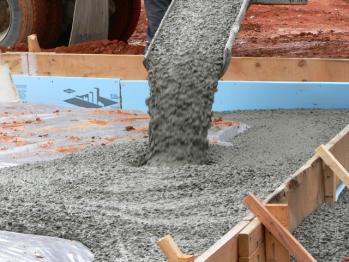 Are you planning on a new construction project? A new business that you are building or a new home for your family? In commercial or residential applications, there is a lot of focus on the designs of the foundations. Foundations are most often designed for the loads of the structure, wind loads, soil classifications and other criteria where the structure is to be constructed. In these types of applications, helical piles can be used under the foundation to give it additional support. Using piles before and during construction is like visiting a doctor before you get sick to keep you healthy - it makes more sense in the long run. Your foundation will be secure from the beginning, rather than waiting for cracks and leaks to show up and taking care of ithem once the damage is done. Advantages of using these types of piles are:
Can be installed in areas of limited or tight access
Can be installed quickly
Helix blade configuration used to achieve design depth and capacity
Installation does not generate spoils
Vibration-free installation (unlike driven piles)
Concrete can be poured immediately following pile installation
Available with optional hot-dip galvanizing for added corrosion protection
Can minimize excessive excavation
Cost-competitive compared to other deep foundation alternatives
Helical pile systems are an extremely versatile, deep foundation alternative, and are used within grade beams, pile caps in residential or commercial, and in industrial load applications. They can be installed with hand-held equipment, mini-excavators, skid steers, backhoes, or track hoes, so the installation equipment can be sized for just about any project.
Helical Tie-Backs
Helical anchors are an alternative for commercial or residential projects, such as large retaining walls, and instances where the traditional wall anchor cannot be installed. A tie-back is advanced into the earth using a hydraulic drive head to achieve pre-determined depths or load capacities.
We have the products and experience to select the best method for just about any type of foundation problem. Our representative will work closely with you and/or with engineers to give you a solution that will give you a peace of mind for years to come. We service Asheville, NC. Contact Asheville Foundations & Basements, LLC today!